--We are happy to welcome everyone back--
Prior to your service, please review the appointment safety guidelines and print out your consent form
As always, we thank all of our patrons for their dedication to Hair Friends.
See our Store tab for your gift cards today!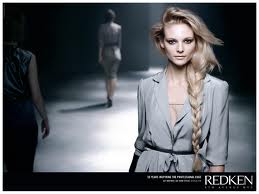 Although we act as an independent business, we're a 100% Redken premier salon.
Redken (or "Redken 5th Avenue NYC") is an American hair care brand owned by L'Oréal Group under the Professional Products division.
The company was founded in 1960 by hairdresser/chemist Jheri Redding and actress/model Paula Kent, thus the name, "Red-ken." Redken pioneered the "Scientific Approach to Beauty," and revolutionized the professional salon business by introducing the concept of protein reconditioning and developing new protein based products, which they patented.
In 1993, with sales at $160 million, Redken was sold to Cosmair, Inc.
In 2007, Redken was named as one of the "Icons of the American Marketplace" together with 256 other American brands (out of 800 nominations)