Every service provider and support staff at Hair Friends & Company, work on a level system. The level system accomplishes two main goals. The first is to provide a career path of growth and achievement for our team. The second is to provide several options for your various needs.  Thanks to our hard working staff, we have achieved the premier status within the Redken network of an elite salon.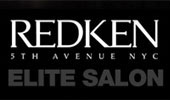 Guests may choose the level that best fits their needs and budget. The designers level of competency or creativity, is not necessarily related to the years experience he or she has. This is a common misconception.
The training our team receives is aggressive, consistent, innovative and in-depth. It starts from the moment that they are hired and continues throughout their entire career with us.
At Hair Friends & Company, our service providers achieve promotions based upon several factors. These factors include, guest satisfaction, guest retention, performance and continuing education.
Once a service provider reaches a certain level, they begin to work with an associate in a mentor role. This enables them to train our next generation of new talent. This next step allows them the opportunity to be more accommodating to the specific needs of our guests, by having a second set of hands.
Open Monday through Saturday: Call for hours
The Orchards at Dover
1311 Rt 37 West
Toms River, N.J. 08755