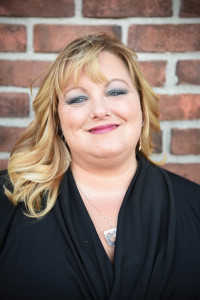 I enjoy everything about my career. The best is when you see the smile on your guests' face when they look in the mirror and say "I Love It". In addition, knowing they will be able to duplicate the look at home because you have taught them how to do it.
Hair Friends is like one big family, it's the Best Team ever.
My husband and I have three Super girls and one amazing little boy that keep us so very busy with all their activities and school work.
Favorite all time movie? "Pretty Woman and 16 Candles"
Who inspires you? "People who don't give up their dreams and always work at becoming a better person. My husband, he is always by my side."
Describe your style: "Trendy, cute, and comfy."
Who did you give your first haircut to? "My future mother-in-law and I helped MomMom perm her hair when I was 13."
What do you like best about working at Hair, Friends & Company "Sense of family, teamwwork, and our commitment to education."